the most authentic
Italian cuisine in Naples
Serving Traditions delicious food with a welcoming nature and a strong family structure. Giovanni's opened in 1999 and our family's passion for food and love of Italy keeps us dedicated to serving the freshest and most authentic Italian cuisine in all of Naples. 
Lunch: Monday-Friday
11:00AM – 3:30PM
Dinner: Monday – Saturday
4:00PM – 10:00PM
Dinner: Sunday
4:00PM – 9:00PM
We are conveniently located on Pine Ridge Road in the heart of the Naples' Community.
All happy hour drink specials are valid for purchase & consumptions at the bar only!
50 % off Drinks…
Reservations are not required but are recommended.
Parties of 10 or more please reserve via telephone.
Don't see something on our menu….No worries! We welcome special requests or custom orders!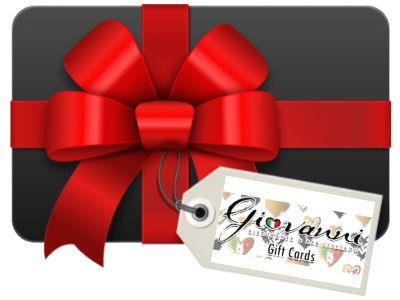 we love to serve our customers
" Such a delicious margarita pizza. The perfect amount of toppings to crust. Just amazing! Sorry, the picture is after I ate some. Haha! "
"This is our Second visit, the first time was without kids and we really enjoyed the food, tonight was my husband's birthday and he really wanted to go back, this time with our 6 and 4 years old, it was a total success, the kids loved the food and the garlic nods, our food and service was excellent! We also got a piece of delicious chocolate cake on the House!"
" Made reservations online with Open Seating. Restaurant was very busy so we had to wait about 10 minutes, but well worth it. Wife is gluten free and they gracious. They will make anything on their menu gluten free. Wife ordered Veal Marsala gluten free - excellent. Rest of family had Antipasto Caldo, Bruschetta, Grouper Gambrioli special. Everything was outstanding. Our server, Kelly, was one of the best server's we ever had. A MUST VISIT and visit frequently establishment."